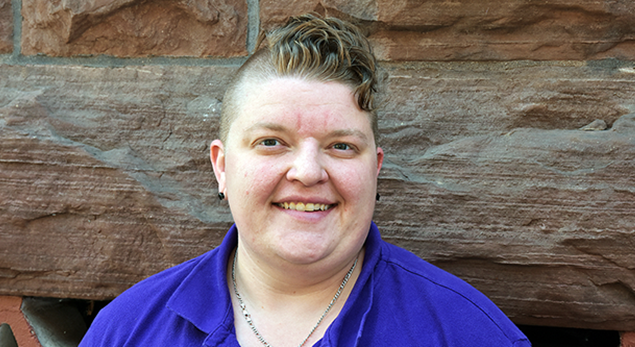 At Evergreen Health, we pride ourselves on helping people get to where they want to be in their lives and with their health. The Transportation Services Program takes this mission a bit more literally than most of us, helping patients get to and from the medical appointments and other supportive services.
After all, getting to and from medical appointments is the first part of becoming — and staying — healthy.
Chris is the Transportation Coordinator at Evergreen. She processes patient requests for bus passes or tokens. "Addressing a patient's transportation needs helps them to achieve a better quality of life, physically, mentally and emotionally," she said. "I've had patients who were going through more than they could handle. Linking them with services — and providing transportation to get to those services — made it possible for them to find support and build relationships that benefit their overall health."
Providing transportation services helps our patients take control of their own health.
Something as simple as reliable transportation can have a huge impact on the lives — and health — of our patients, but Chris notes that it's about more than just getting to and from their medical appointments. "The TSP helps patients access a wide variety of important services that aren't covered by their insurance benefits," she said. This can include food pantries, social services, health education services, the pharmacy and other medical services.
"I get to work with our patients to help them find support and stable ground. Being a part of their success in finding their own path in a safe and healthy way makes it all worth it."
Evergreen Health provides comprehensive health care for under-served and stigmatized communities throughout WNY. To learn more, visit www.evergreenhs.org.