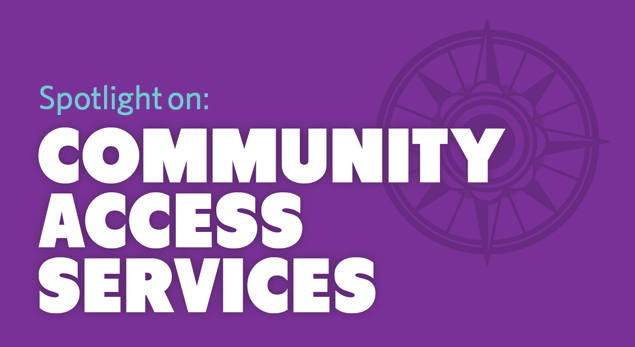 At Evergreen Health, we are proud to represent a network of organizations that make a positive impact by providing health and wellness services to underserved communities in Western New York. One such organization, Community Access Services (CAS), works to empower and educate communities of color about accessing healthcare and supportive services. CAS is a non-for-profit organization working to end the epidemic of HIV and other diseases that challenge the health and wellness of urban communities. By providing preventative education, treatment and comprehensive care service linkage, they are able to positively directly impact the community.
Founded under the name Urban Services Network in 2003, and renamed Alianza Latina from 2004-2012 before adopting the name Community Access Services to embrace the expansion of populations served by the organization, CAS has been a long-standing access point to care. At CAS, clients can be linked to healthcare and health insurance, get tested for HIV and STIs and join the many programs and services offered. CAS even offers an on-site food pantry, providing a three-day supply for qualifying members of the 14215-zip code.
Teresa Lee, correctional services specialist at CAS, is proud of the work CAS does to break down barriers and restore trust within the Black community. "As a woman of color, to me, healthcare means bridging the gap in health equity," states Lee. "We want to ensure that healthcare is fair and accessible for all people across the board, despite any determinates—whether they be social, economic, or demographic."
At Community Access Services, you will be greeted by people who have also faced barriers to health based on their race and/or ethnicity. Kaily Golba, program assistant, recalls her struggles with racial inequity in healthcare, "I have had to learn how to actively and effectively take charge of my own health and wellness and also how to strongly advocate for myself when it comes to personal healthcare, health goals and health concerns. Both my partner and I have had personal experiences of facing discrimination, judgment, stigma and being dismissed by the healthcare system throughout both of our lives."
Using a harm reduction approach, meaning they will never require you to do or be anything in order to get care, CAS will celebrate every victory clients' experience. They are there to listen, provide linkage to services and do everything they can to help participants lead healthy lives. Not only that, but they never judge. Clients can feel comfortable talking to staff and peer groups about their experiences in a judgment-free environment.
If you or someone you know is interested in the programs and services CAS offers, they can be reached at (716) 852-5969 and are located at 3297 Bailey Avenue. CAS is open Monday through Thursday, 9 A.M. to 4 P.M. and COVID-19 precautions are being taken with all services and community events. For up to date information about events and services, follow Community Access Services on Facebook and Instagram.