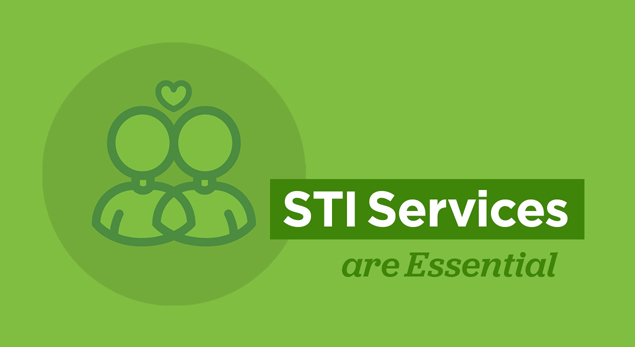 When the world shut down last year due to the COVID-19 pandemic, Evergreen Health did not. As an essential business, one of our main goals was to keep our patients healthy. Our patients depend on us every day for life-changing medical, behavioral and supportive services, so we continued to work during uncertain times.
With a surge of COVID-19 cases, the Erie County Department of Health (ECDOH) had to direct its resources to pandemic-related needs. That meant they had to put a pause on offering their sexual health testing and treatment services. Knowing Evergreen's reputation for providing judgment-free care, the ECDOH referred patients to us for their sexual health needs.
"When the COVID-19 pandemic became a stark reality, the Erie County Department of Health shifted our staff and resources toward our county's COVID-19 response," said Dr. Gale Burstein, Erie County Commissioner of Health. "This meant closing our health clinics to in-person visits for the past year, including our Sexual Health Clinic. We knew that Erie County residents would need another way to be tested and treated for sexually transmitted infections. We directed those patients to Evergreen Health for the past 12 months, ensuring steady access to those crucial health services. Our department is grateful that Evergreen helped to fill this community need."
Both Evergreen and the ECDOH know that sexual health testing and treatment are an important part of an individual's overall health and wellness. Access to these types of services is vital to reducing the spread of STIs and other negative health outcomes. Overcoming barriers to care is at the core of everything we do at Evergreen and we were glad to be able to assist people who needed testing and treatment and services throughout the pandemic. We are proud to do our part to keep the community healthy during a time when people needed us the most.
Evergreen is non-judgmental, affirming, educational and understanding. We understand how overwhelming the traditional healthcare system can feel, so we want to make accessing and receiving care easy and inclusive for our patients. If you would like to set up an appointment for STI services, give us a call at 716-847-2441 or stop in. We are open Monday-Thursday and Friday, 8 a.m. to 5 p.m. and Tuesday 8 a.m. to 7 p.m. in Buffalo. Our Jamestown location offers walk-ins Monday-Friday 8:30 a.m. to 4:30 p.m.