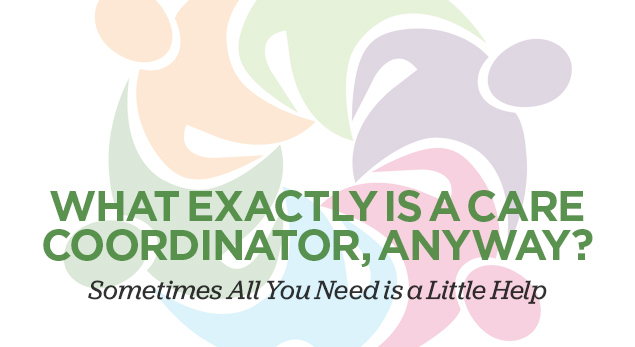 Care coordinators, along with case managers and other members of Team Evergreen, help patients navigate through an often-confusing healthcare system. Our care specialists all exhibit deep care and compassion for our community. They help patients enroll in eligible services and even help find providers and schedule appointments. This week, we shine a light on the heart of Evergreen during National Case Management Week.
Care coordinators are our patient advocates. They help patients create a care plan by reviewing their needs and health goals. The best part? Patients determine their own goals! By deciding what works best for them, patients are invested in the outcomes that they want. We are also non-judgmental and use a harm reduction model. That means we won't make you be or do anything in order to come to Evergreen. We want our patients to be in charge of their wellness decisions.
By helping our patients find a doctor or specialist, and making sure doctors are talking to each other about your care, care coordinators are able to help you get the care you need. They can explain confusing information, schedule appointments, tests and more. For people looking for transitional care after hospital discharge or would like to get into substance user or mental health programs, your care coordinator can help. If transportation or nutrition are barriers to care, we can provide linkage to transportation and food pantry resources.
Our patients are often surprised with what our care coordinators can do, from helping them prepare for life changes to linking services. They are a wealth of knowledge when it comes to education and job training programs, community, housing assistance programs and social support and helping to apply for financial services and entitlements through DSS, SSA, HEAP and more.
Sometimes all you need is a little help dealing with life's changes. Our care coordinators have that experience in spades and are ready to assist our patients in making those changes as painless as possible. Sound good to you? Give us a call at 716-847-2441 to set up an appointment and meet with a care coordinator. Still want to hear more? Read Cyndie's story to learn about the impact care coordination had on her life story.