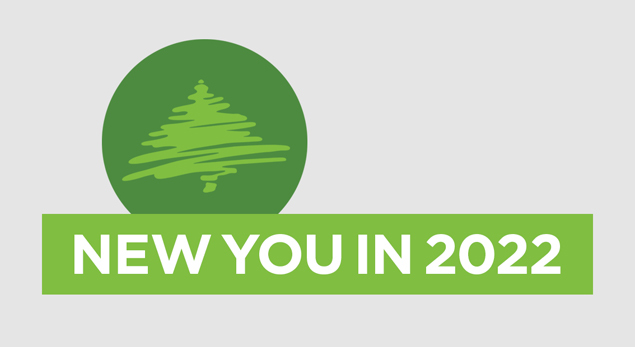 Evergreen Health is committed to the health and wellness of not just our patients, but our community. While these actions can be done anytime of the year, it just feels good to be able to knock them off the to-do list early on and set a precedence for the year ahead. Below are 7 ways you can start the new year off right:
1. Schedule Your Appointments Ahead of Time
Are you due for an annual primary care visit? Probably! Call to schedule it ahead of time so that you can get the best time slot for your schedule. Remember, preventative services like annual exams are so important to your overall health and wellbeing. In those visits, you have the opportunity to speak with your provider about your health. Call 716.847.2441 to schedule your appointment today.
2. Get Your Prescription Refills Coordinated and Delivered
If you take prescription medicine every day, you know how annoying it is to nearly run out, call the pharmacy, wait for it to be filled and go out of your way to pick it up. It's a hassle. For no additional charge, you can have your prescription refills coordinated and delivered at the Evergreen Pharmacy. All you have to do is set it up, which is entirely painless with the help of our pharmacy staff. Coordination and delivery are also open to people who aren't even patients at Evergreen—anyone can take advantage of this perk! Call the pharmacy today to get set up.
3. Get Boosted (or Vaccinated) for COVID-19
We get it. You've put it off because you're busy with the holidays, but now is the absolute best time to get your booster (or vaccination if you haven't gotten one yet). The omicron variant is extremely contagious and our best defense, along with washing our hands, wearing masks and social distancing, is getting a COVID-19 shot. We offer Moderna boosters and vaccines to anyone in the community, age 18 or older. Stop in to our pharmacy to get vaccinated!
4. Come in For STI Testing
STI testing is easier than ever! You can schedule an STI appointment with Evergreen or get a test when you come in for your primary care appointment. Our affiliates The Pride Center of WNY and Community Access Services and Evergreen supportive service MOCHA Buffalo, also offer testing services. It's important to get checked for not just you, but for your partners!
5. Arm Yourself with Narcan
Narcan kits are available free of charge to reverse the effects of overdose from opioids. More and more, fentanyl is being added to drugs that would otherwise not result in overdose. Our drug user health services offer training, which takes less than 10 minutes, as well as fentanyl testing strips to anyone who can use them or pass them along. Look out for yourself and others by carrying Narcan this year. You could save a life!
6. Check out THRIVE
Our THRIVE Wellness program helps patients manage their chronic health conditions by addressing emotional, nutritional, physical and social needs. Any primary and specialty care patient is invited to join us. We offer a variety of classes and activities including: art therapy, guided imagery, diabetes education, smoking cessation, yoga, acupuncture, healthy lunches and cooking demonstrations and more! Learn more about THRIVE by calling us at 716.847.2441.
7. Get Set Up with Care Coordination
Our care coordinators help patients navigate what can feel like a very overwhelming healthcare system. When you are set up in care coordination, a case worker will help you find the services you need to live your healthiest life. They can help in scheduling appointments, finding a provider, understanding confusing healthcare information and enrolling in other social services you may be eligible for.