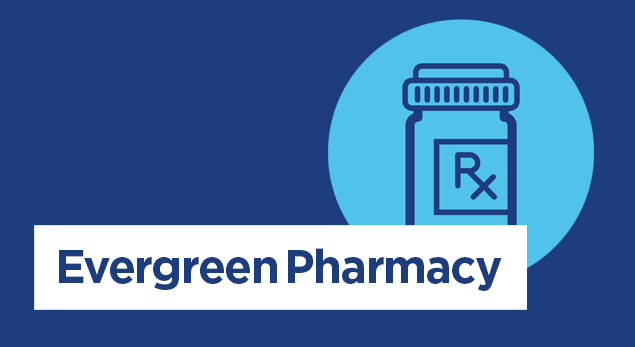 When we at Evergreen Health decided to open a pharmacy at our 206 S. Elmwood Ave. location, it was with the mission that the community would have access to the same nonjudgmental, warm and welcoming environment that we bring to our healthcare and services in a pharmacy setting. We want everyone to have access to medication right away so that they can live their best life.
The Evergreen Pharmacy has continually addressed hurdles that people often have to accessing medication. We have always and continue to offer free home delivery in all eight counties of Western New York. When needed, we can even coordinate same day delivery. For those in the city of Buffalo, we offer four convenient delivery times and we use UPS for those outside of Buffalo at no charge to you.
Another common barrier people experience is being uninsured or underinsured. Our financial counseling services are available to customers and patients who may be in this situation. We want you to have the resources you need to live a healthy life. Additionally, we accept all major insurance carriers in the Buffalo area.
Our on-site pharmacists are able to offer free medication screenings for drug interactions and allergies, so you can feel confident that your medication will work for you. Our voicemail is continually monitored, even after we close. If you have a question or need a refill, a pharmacist can get back to you after you leave a message. When your medication is ready, the Evergreen Pharmacy will contact you via your preferred method of phone, text or email.
Best of all, you do not have to be an Evergreen patient to use the Pharmacy! Many community members who receive healthcare elsewhere have their prescriptions sent to and filled by us. Just ask your healthcare provider to have your medications sent to the Pharmacy at Evergreen and we can take it from there. Of course, our pharmacy staff is happy to assist you with this very easy process.
At Evergreen, we are delighted to be your one-stop shop for healthcare, from providers to support groups to prescription medication delivery. It has always been our belief that the whole person must be treated in order to attain their best health. The Evergreen Pharmacy gives us the opportunity to treat another vital part of your health, without judgment and with a warm smile.