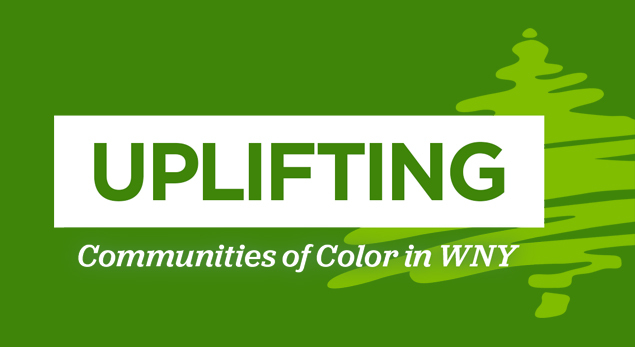 Resource groups at Evergreen Health not only help foster a healthy and accepting employee culture, they also help to make our community a better place. As Evergreen has grown, so have our employee resource groups. Some of the resource groups Evergreen supports includes those focused on women in the workplace, LGBTQ+ individuals, local sustainability, employee engagement and people of color.
The Communities of Color (CoC) Resource Group is for employees who identify as people of color and their allies. It's a safe space to talk about issues in the workplace and it provides an opportunity for networking, professional development and community engagement.
Tiffany Valentin, Diversity and Inclusion Project Manager and co-lead of the CoC resource group explained the how the group makes employees feel valued, "The CoC offers a space for underrepresented employees to find one another and foster a sense of community. We invite employees together in a professional setting to learn and create a dialogue about issues of race and ethnic equity on campus and to enhance the visibility of achievements of people of color."
"My hope for the group," Valentin continued, "is to continue elevating and prioritizing the needs of people of color in the workforce and working to create and support a work environment free of race or ethnic discrimination and harassment. We will continue working towards connecting members, supporting their career goals, fostering community and cultivating a culture of equity and inclusion."
Community outreach is an important component of the group. This Saturday, for Juneteenth, the Communities of Color Resource Group and Community Access Services (CAS) will be holding an empowering celebration. Held at CAS, 3297 Bailey Ave, 11 a.m. to 2 p.m., there will be giveaways, the Dirty Bird Food Truck, music by DJ Eurowe, free STI testing and health information. This event is open to the entire community.
One community organization tabling at Juneteenth will be MOCHA Buffalo. A supportive service at Evergreen Health, MOCHA provides LGBTQ+ people of color with access to a safe space to network, socialize and access sexual health care, support groups designed by and for LGBTQ+ people of color, individual support and care management services and HIV, STI and hepatitis C testing and education. For more information about MOCHA, click here or follow them on Facebook and Instagram.
Ekua Mends-Aidoo, Chief Equity & Inclusion Officer at Evergreen Health and CoC co-lead emphasized the importance of community involvement. "At Evergreen, we're proud to cultivate spaces that celebrate diversity, equity and inclusion while uplifting the communities that we live and serve in. We recognize our role in increasing health equity and access to care by meeting the community where they are and partnering with local organizations to foster and strengthen trust."
Evergreen recognizes the need for safe spaces for communities that are underserved, not just for Juneteenth, but all year round. We are proud of the work CoC puts forth in uplifting communities of color. If our employee culture resonates with you, browse the careers available at Evergreen Health and affiliates Community Access Services and The Pride Center of WNY.