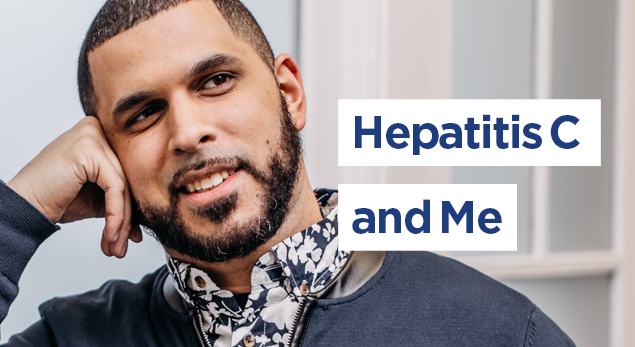 Hepatitis C has never been easier to treat than it is now. With a simple blood draw and results in just 20 minutes, Evergreen can get you linked with our internal hep C specialists right away. Not only can we offer you a cure for hepatitis C, but we can provide some great harm reduction tools, including clean needles and works for people who use drugs, so that you can be safer.
Many people are not aware that hepatitis C is a bloodborne infection that, when left untreated, can wreak havoc on the immune system. Those without treatment can potentially experience serious health issues. Hep C is spread when an infected person's blood enters the bloodstream of another person. Fortunately, there is an accessible cure for hep C right here at Evergreen.
Because hepatitis C affects each person differently, it is important to get tested. Many people do not experience any warning signs. Some symptoms individuals with newly acquired hep C may experience are fever, fatigue, dark urine, clay-colored stool, abdominal pain, loss of appetite, nausea, vomiting, joint pain and/or jaundice.
The only way to know for certain is to be tested. People who were born between 1945-1965; engage in activities like sharing needles or works when using drugs; share toothbrushes, razors and other personal items; or those who have multiple sexual partners or do not use condoms are all at a higher risk for acquiring hep C. Many people choose to get tested because a friend or family member has tested positive for hep C, but it can, and often should, be a part of routine testing.
The following patient-submitted questions may be helpful for people who are interested in learning more about hepatitis C.
How do I know if I have hep C?
Although there are symptoms some patients experience in the beginning, many people are asymptomatic. For that reason, we want to emphasize that the only way to know if you have a hepatitis C infection is to get tested.
Will people think I use drugs if I get tested?
Not at all. At Evergreen, we never judge. Our mission is to help you live the best life you can by empowering you to make your own goals and giving you the resources to meet those goals. If your goal is to get tested for hep C, we can help you with that. If you have a positive test result, we can give you options for treatment.
What is treatment like?
Hep C treatment has come a long way. Previous medications used for treatment had many side effects but the medications that we use now are much less likely to cause discomfort. Most people are pleasantly surprised by how easy completing treatment is. There are fewer side effects and Evergreen staff will be there with you every step of the way. Completing treatment usually takes about 8-12 weeks and does not interfere with day-to-day activities.
I use drugs and I don't want to stop. Can I still get tested and treated?
Absolutely. Evergreen treats hepatitis C in active drug users and encourage following harm reduction methods to help not put others at risk or risk reinfection. We will never force you to do or be anything you are not.
I have already had hep C and I was treated for it. Can I get it again?
Unfortunately, yes. Individuals who struggle using sterile harm reduction supplies can put themselves at risk of acquiring Hep C again. The initial hep C treatment only cures an active infection. The best way to find out if you have hep C again, is to get tested.
Are there different types of hep C?
There are two different types of hepatitis C: acute hepatitis C infection and chronic hepatitis C infection. Acute is the short-term illness that newly exposed people acquire. For most people, acute infection leads to chronic. Chronic hepatitis C infection is a long-term illness and can last a lifetime, potentially resulting in more serious complications if left untreated.
For more information on hepatitis C care, visit our website. Information about drug user services and our syringe exchange program are also available at evergreenhs.org. To speak with someone about hepatitis C, call us at 716-847-2441.