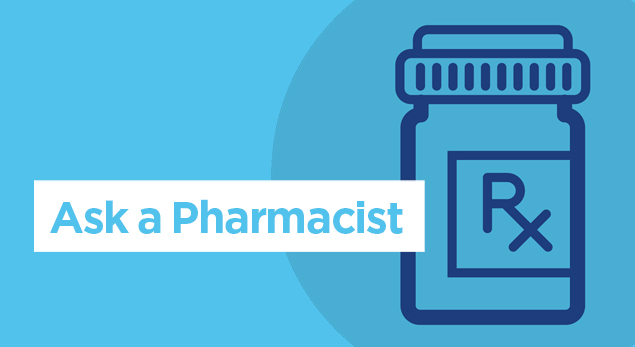 Many patients struggle with taking medication as directed for various reasons. For people living with HIV, we know that medical adherence is key to staying undetectable. Undetectable viral loads can only be achieved with antiretroviral therapy (ART) medication. When someone is undetectable, it also means that they cannot transmit HIV to another person through sex. If you are HIV positive, taking medication also improves the strength of your immune system, which not only prevents the progression of an AIDS diagnosis, but is incredibly important for fighting off the flu, pneumonia or Coronavirus.
In a study published in the journal AIDS Patient Care and STDs titled "Impact of HIV-Specialized Pharmacies on Adherence and Persistence with Antiretroviral Therapies," pharmacists and doctors concluded that HIV-positive patients using a specialty pharmacy were more likely to successfully adhere to their ART medications than similar patients using a general or traditional pharmacy. In particular, pharmacies that specialize in HIV care were able to address barriers to medication adherence, rather than simply dispensing medication. They were also seen as more welcoming to patients and had greater knowledge of drug interactions and side-effects.
Nicholas Maggi, pharmacist at the Evergreen Pharmacy, states "[We] are at the forefront of HIV knowledge." The Evergreen Pharmacy specializes in HIV medication, a field that is constantly changing. Pharmacists, like Nicholas, review patient medications monthly to ensure that there are no drug interactions and that the prescribed therapy is the best for the patient. This patient-centered approach and field expertise make Evergreen Pharmacy a phenomenal choice for HIV medication.
Just like Evergreen Health, the pharmacy is nonjudgmental, LGBTQ-friendly and inclusive. The staff respects everyone for who they are and pride themselves on creating a safe space for all individuals. Patients do not have to worry about stigmatizing treatment when they receive care from the Evergreen Pharmacy.
Evergreen Pharmacy liaison, Aaron Spare links patients to the pharmacy, helping them with insurance issues, medications and any concerns patients may have. Unlike big-box pharmacies, Aaron works directly with insurance providers and medical prescribers to make sure patients are taken care of. As an HIV-positive person, Aaron is also able to speak from experience and empathize with patients. "I think one of the biggest things is I'm not afraid to go in and talk to a patient and say, 'Hey, I'm HIV positive, too. What do you need? Let me help you,'" said Adam. "A lot of times, especially if a patient just got diagnosed, it helps knowing somebody's on their side who understands how it feels."
Another common barrier to treatment can be cost. The pharmacists and staff like Aaron work directly with insurance companies to help patients receive their medications in a sustainable way. They resolve co-pay issues directly and can link patients to Evergreen's financial counseling services for assistance with insurance applications and enrollment.
Because Evergreen Pharmacy specializes in HIV care, patients do not have to worry about medications not being in stock. Additionally, patients have 24-hour emergency access to a pharmacist and free home deliveries are available across Western New York. The pharmacy even has texting capabilities.
Those using the pharmacy do not have to be Evergreen patients, although there are benefits to care being in a centralized location with a focus on HIV care. As a leader in HIV treatment and care, our providers are American Academy of HIV Medicine certified and deliver the most up-to-date treatment regimens available. Evergreen offers more than medical care for people living with HIV. Supportive services, including housing, transportation, nutrition and counseling, along with support groups provide holistic support for people with chronic illnesses.
The Evergreen Pharmacy is full-service and open to the entire community. For more information, call 716-847-2441 or stop in to 206 S. Elmwood Avenue. The pharmacy is located on the first floor and no appointment is needed.