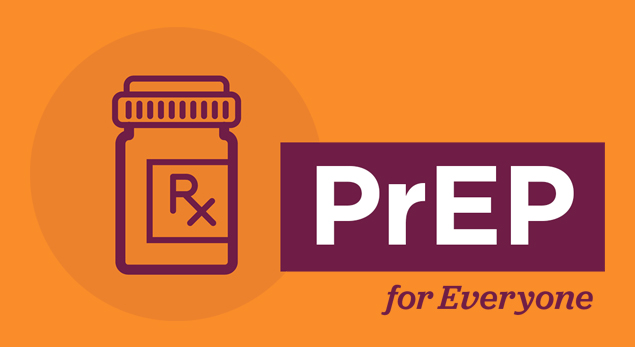 At Evergreen, we are committed to HIV education and prevention services. We are the leading provider in WNY for PrEP, an HIV prevention medication. We want to spread the word that PrEP is for everyone, regardless of their gender, sexual orientation or life experience. Anyone at risk for contracting HIV can benefit from taking PrEP and our providers offer ongoing testing and care to ensure PrEP is the right choice for them.
We compiled a list of common questions regarding PrEP's effectiveness in women, transgender and non-binary patients. In short, PrEP is for everyone! Read on for more…
What is PrEP?
PrEP (short for Pre-Exposure Prophylaxis) is a prescription drug that, when taken daily, greatly reduces your risk of becoming HIV positive.
Who is a good candidate for PrEP?
According to Maria Cruz, Director of Treatment and Prevention Adherence at Evergreen Health, PrEP is for everyone! "We do not see limits to who benefits from PrEP," explains Maria. "PrEP is for individuals who want to take control of their health and reduce their risk of becoming HIV positive."
Does sexual orientation matter with taking PrEP?
Not at all! Just like any person regardless of their sexual orientation can acquire HIV, anyone can be protected from it by taking PrEP.
Is PrEP just as effective for women, transgender and non-binary individuals as it for men?
Absolutely! "The key to effectiveness is adherence," said Maria. "If the medication is taken as prescribed, it is effective for everyone taking PrEP. In a recent study published in the journal, Clinical Infectious Diseases, it was determined that hormones do not interact with PrEP."
How do patients know if PrEP is right for them?
At Evergreen, each patient is assessed by their provider. While on PrEP, ongoing lab tests are regularly conducted to evaluate patient health. Many people who take PrEP report none to few side effects, but every person is different.
Is PrEP at every pharmacy?
Most pharmacies carry or can order PrEP. At the Evergreen Pharmacy, we specialize in PrEP so our pharmacists are extremely knowledgeable and can answer any questions you might have, including how PrEP could interact with other medications you're taking. Many people choose the Evergreen Pharmacy because it's on-site and our pharmacists are friendly and want to ensure you have all the information you need. They also can talk with your doctor about any concerns you may have. It's a one-stop-shop. To learn more about getting PrEP and HIV medication from a specialty pharmacy, click here.
I have more questions. Who can I contact?
We are happy to answer any questions you have! Give us a call at 716-847-2441 to schedule an appointment and go over your options. Our blog, To PrEP or Not To PrEP, also provides additional details and information about PrEP.