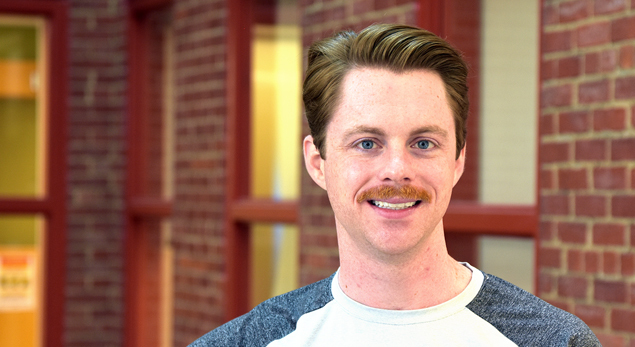 Moving across the country and starting a new life with a new job isn't an easy endeavor, let alone during a global health pandemic. When Kevin moved to Buffalo in 2020, he had a lot of anxiety surrounding the move and the transition into a new community. As he saw the incidences of COVID-19 increase, he worried about what that would mean for him since he's living with HIV.
As Kevin was looking for a healthcare provider for his primary and specialty care, he saw how Evergreen was tightly woven into the LGBTQ+ community and decided to become a patient.
"The model of a 'one-stop-shop' for people and communities that are often overlooked and marginalized is what sets Evergreen apart," said Kevin. "Back in Minnesota, I got involved in the HIV community and non-profits. They're great organizations but the Twin Cities does not have an organization like Evergreen where everything is all under one roof. I think it's just such a superior model of service for the HIV community, but also for LGBTQ+ healthcare and healthcare for people who use drugs. Evergreen gives patients a place to go where their needs are understood and they're not going to be judged."
When vaccinations became available this spring, Kevin was ready. The process was quick and efficient and he felt supported by the staff at Evergreen.
For Kevin, a COVID-19 vaccination means relief. He now has increased protection against COVID-19, which means he can start thinking about adjusting to life in Buffalo and becoming more integrated into the community. "I feel like I can put myself out a little more than I could before and expand my social circle," explained Kevin.
By providing excellent care to those who need it most, Evergreen is working toward a more equitable future for Western New York. We are proud to be an inclusive space for patients to receive care. If you are interested in becoming a patient at Evergreen, give us a call at 716.847.2441 to set up an appointment. We offer medical, behavioral and supportive services to individuals and families in Western New York, with locations in Buffalo and Jamestown.